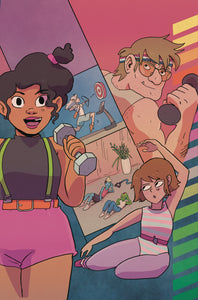 The journey to reclaim the magical amulet continues! After recruiting her coworker, Sage and the team begin to train as they track down the cult in possession of the artifact. A prophecy they discover foretells the amulets power to summon a giant fire demon on the equinox . . . Just a few days away!  

o From the creator of Henchgirl!

o Rafer Roberts (A&A: The Adventures of Archer and Armstrong) makes his Dark Horse debut!