Villainous Grounds Coffee Roasters
From bean to cup, we strive to make and serve only the best. We pour our hearts into the roaster with each batch. We love what we do!
It is our goal to provide as many organic and healthier options to serve to our customers as possible.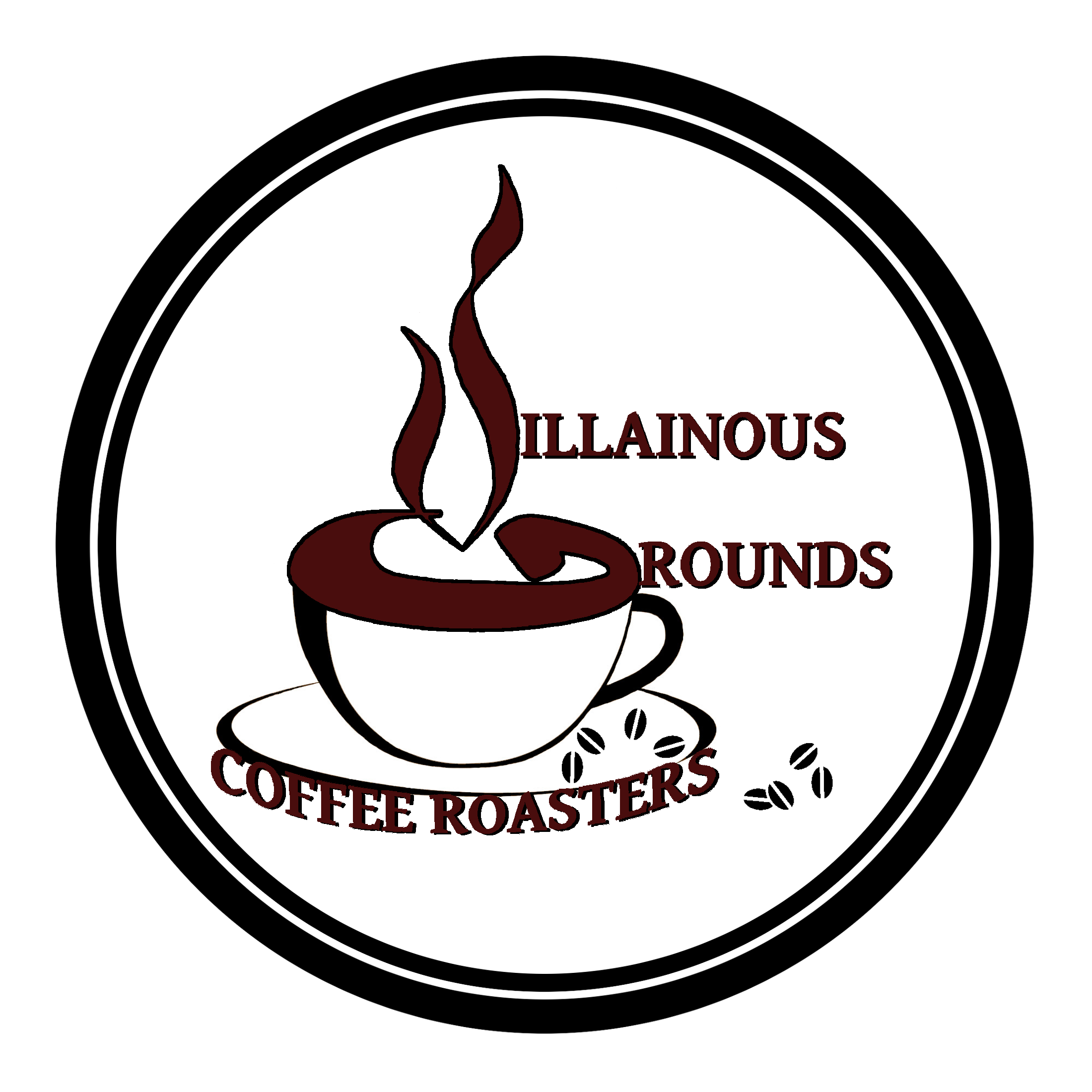 We only purchase beans that are ethically sourced and farmed with enviromental and social integrity.
Our coffee packaging is 100% compostable, including the zipper, valve, and label. It's also made in the USA!  
We reuse and repurpose packing boxes and materials to ship all of our items. Waste not!
AND we encourage our customers to bring in their own cups and reuse packaging.
Our coffees are roasted to order. If we already have it available, your order will be filled immediately. However, when coffee is fresh roasted it needs to sit for a minimum of 3 days.
Mondays are typically our roast days but if the need arises we will roast more often. If we cannot fill your order immediately we will give you an estimated ship date. Orders of $35 or more are eligible for FREE Shipping (US Only)  
Please leave a note at check out to specify the type of grind if you need your coffee ground.
All Coffee Prices Include Tax
Coffee shops typically have more than just coffee and we're no exception! We do not serve a full breakfast but do we have lots of options.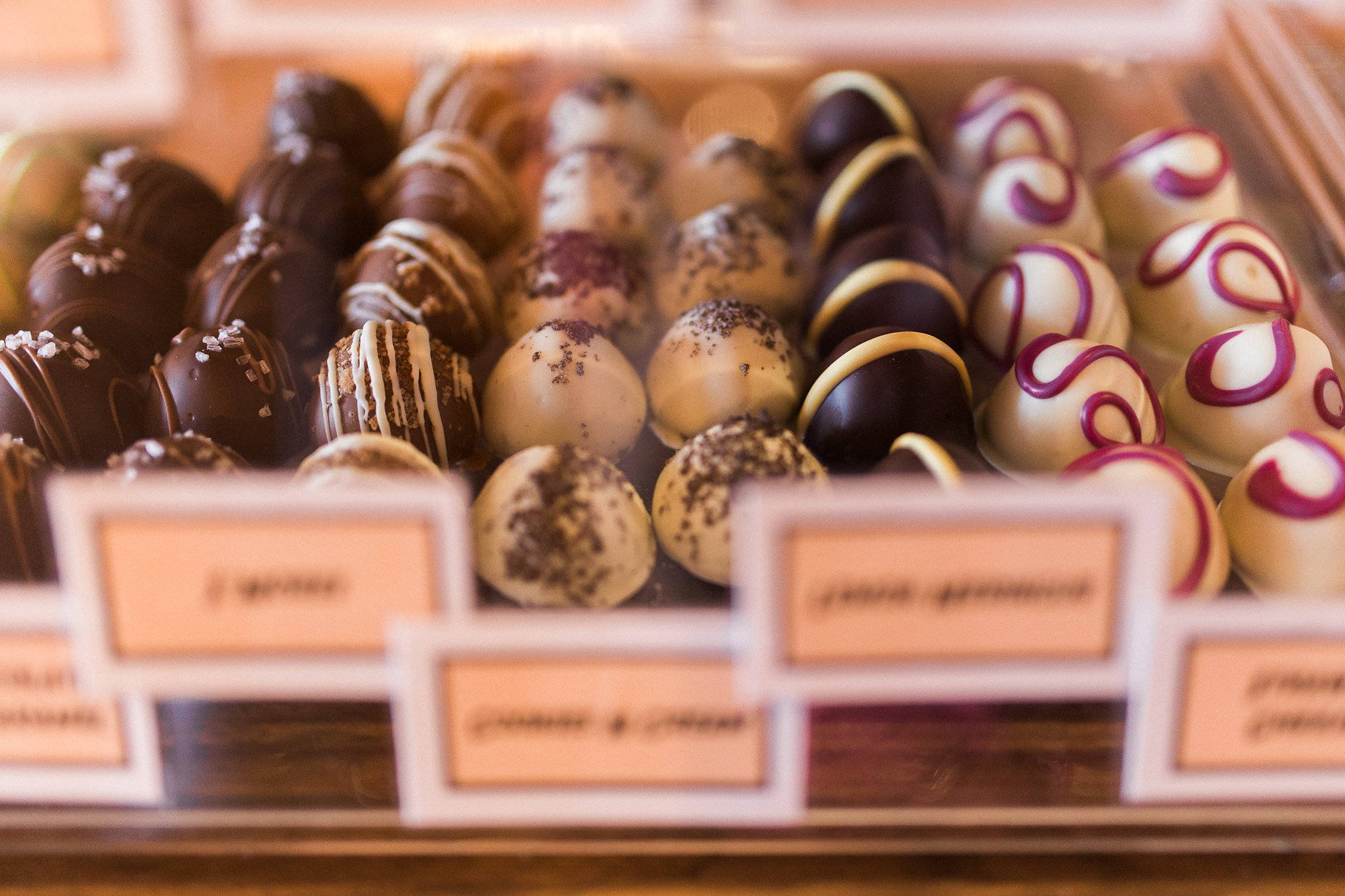 We offer a selection of truffles & treats from the Chocolate Chocolate Chocolate Factory in St. Louis. Each morsel is a little bite of heaven!
Enjoy one while you sit in the shop or take a six-pack to go!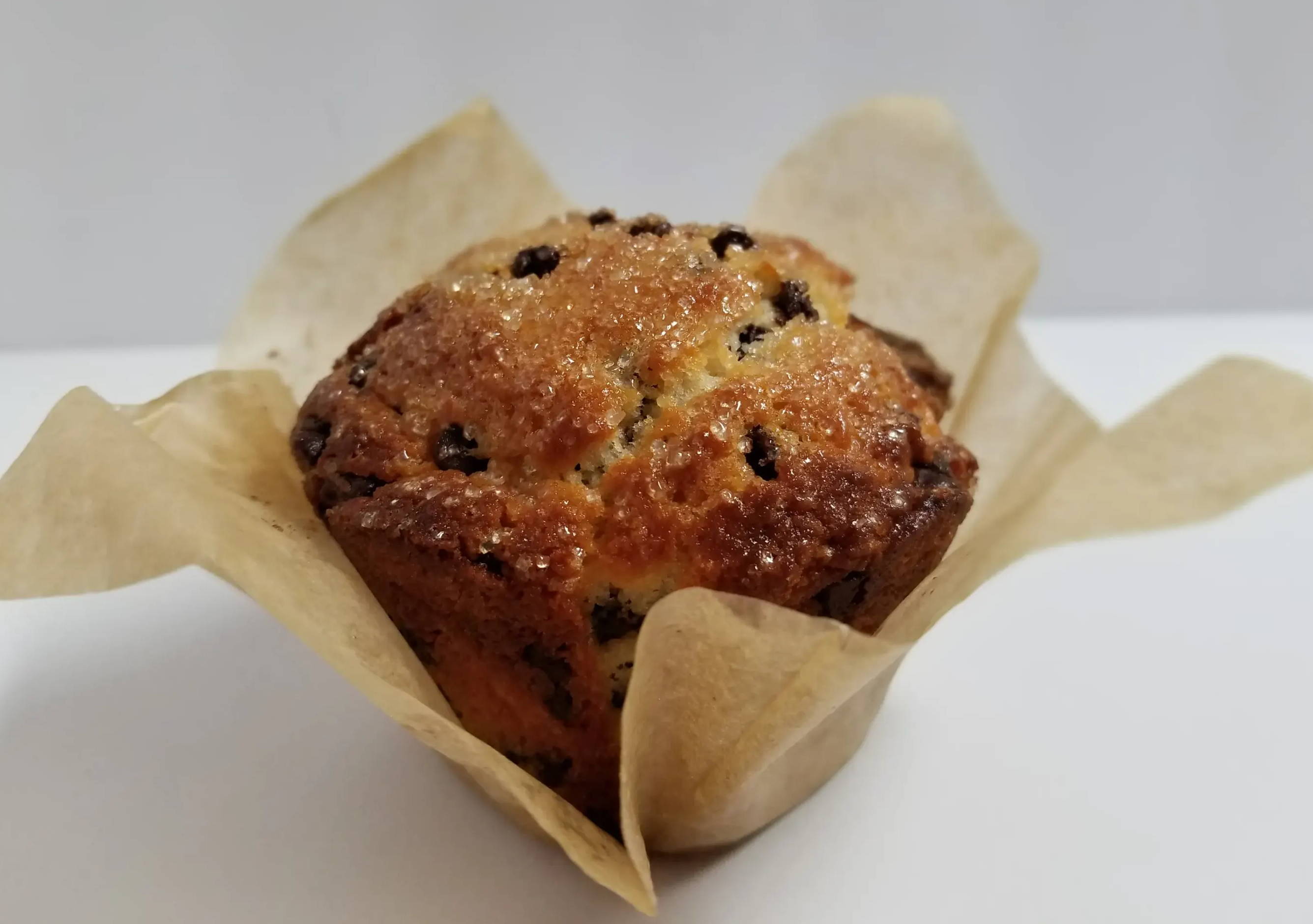 Our daily offering of baked goods come from Perfectly Pastry in Waterloo, IL. They make us Muffins, Scones, & Cookies that are all perfectly delicious. Chef Chris is a wizard with sweets and she has roots here in Perryville!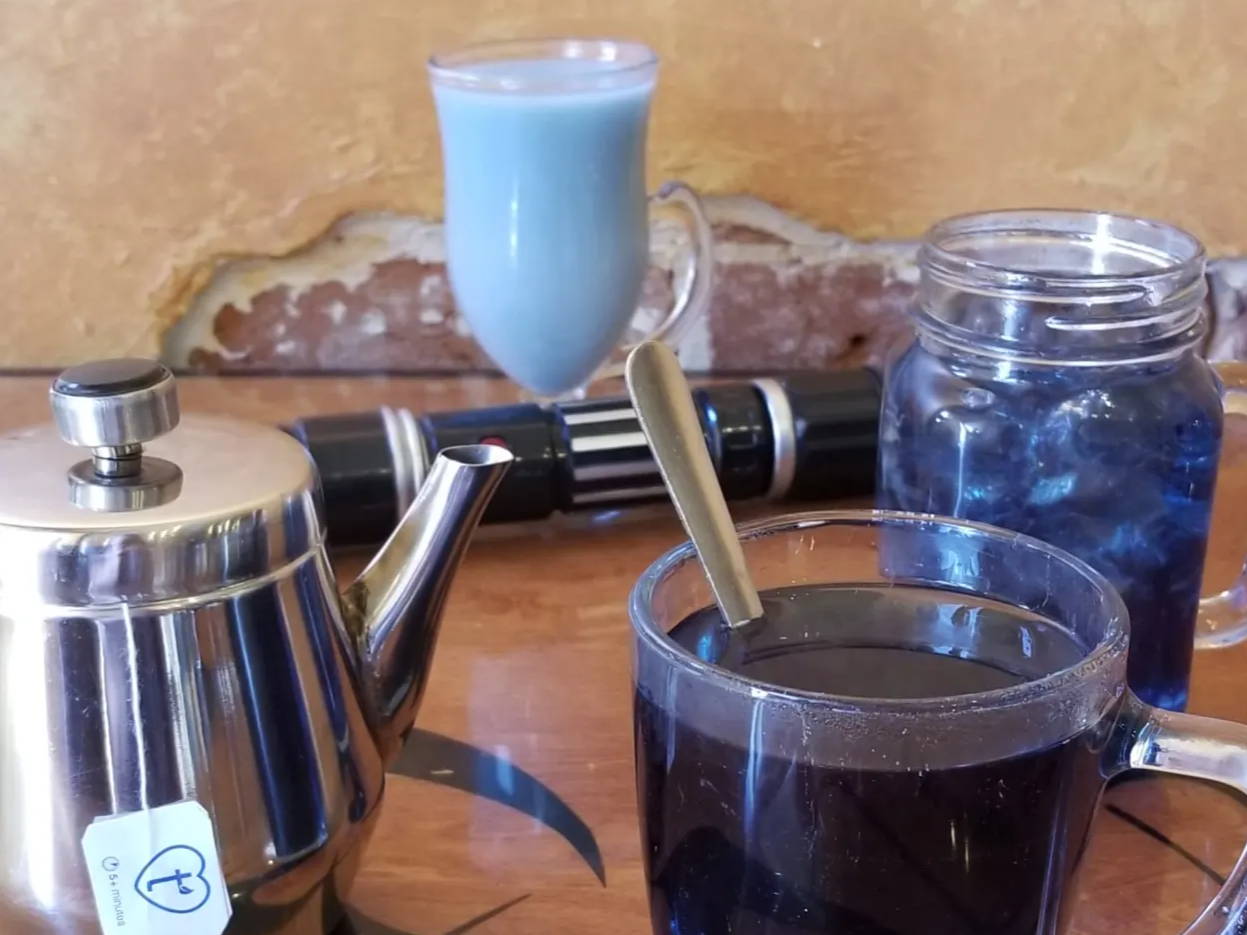 Don't like coffee? It's allowed! We have many beverages to offer so if you don't like coffee we might still have something to tempt you! Many of our teas are from The Republic of Tea and we also carry a very fun and VERY blue Butterfly Pea Flower.
Got Blue Milk?