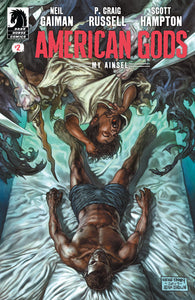 The bizarre road trip across America continues as our heroes gather reinforcements for the imminent god war!
Shadow arrives in Lakeside, a small town with more snowdrifts than residents. As he is welcomed by the town's denizens, Shadow becomes more and more drawn into the warmth and safety of his alter ego, Mike Ainsel.
The Hugo, Bram Stoker, Locus, World Fantasy, and Nebula Award-winning novel and hit Starz television series by Neil Gaiman is adapted as a comic series!