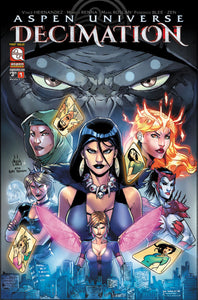 The time for Revelations has ended.
The time for Decimation has begun...
Aspen Comics' deadliest event EVER kicks off this October as the fiercest anti-heroines in the Aspen Universe take center stage in this massive event series! Orlana the Death Princess has a devastating ability to control minds, and she has recruited the most powerfully gifted villainesses across the globe to do her bidding-with no Aspen hero safe from her reach!